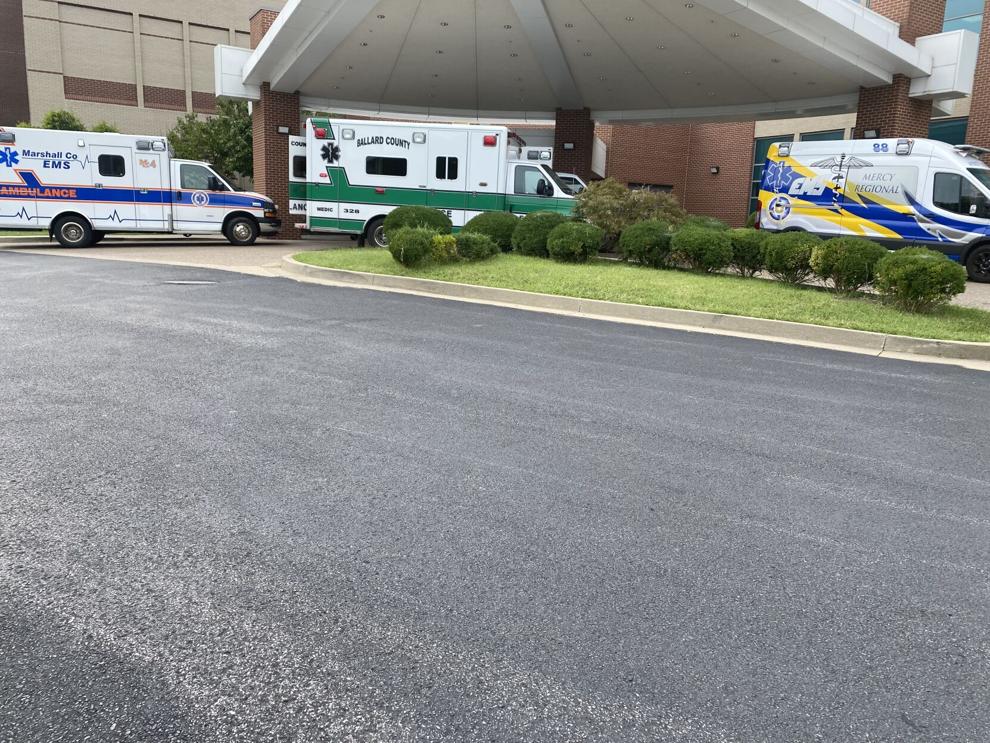 PADUCAH — If you find yourself in the emergency room this Labor Day Weekend, you may be faced with longer wait times due to the strain COVID-19 is putting on staff.
COVID-19 cases continue to rise in our area, and patients are filling up the emergency room and ICU beds.
Every few minutes, you'll see an ambulance pull up to the Baptist Health Paducah emergency room ambulance bay.
Each is arriving with another patient for health care workers to triage and assess.
"We're very busy. The ER is full most of the time," said Dr. Cliff Freeman, the assistant medical director of the Baptist Health Paducah ER. "The hospital is full a lot of the time, and that means we have more delays in getting people upstairs, which give us less ER rooms to use."
The ER was extremely busy Friday afternoon, and Freeman only had a few minutes to speak with us. He made the time, because his message was urgent ahead of the holiday weekend.
"We bring the sickest patients back first, so if you're here for a less urgent complaint, there's a good chance you'll be waiting a little longer than you would normally be used to," Freeman said.
The people who bring patients into the emergency room are preparing as well.
"We'll be taking them to the emergency room, COVID or not," Mercy Regional EMS Major of Administration Ben Bradford said. "We're going to be trying to do what we can for car wreck patients and different other types of medical emergencies. And, you know, there's a lot of time where we run into people, we don't know if they have COVID or not."
Kentucky Gov. Andy Beshear gave people a warning about hospital capacity before the long weekend.
"We've broken records for hospitalizations, Kentuckians in the ICU, or on a ventilator. 2,365 in the hospital, 661 fighting for their life in the ICU, 425 families praying for Kentuckians on a ventilator fighting COVID," Beshear said.
"Get vaccinated. If you still have the time, get vaccinated. Wear your mask," Freeman said.
If you have an accident this weekend, assess your situation carefully. You may be able to stop by an urgent care department instead of the ER. Of course, if you are truly in an emergency, do not hesitate to call 911.