Shoulders brothers thriving at Lyon County
Growing up in the same house with someone else, you can learn a lot about them. The same is said about a team.
A team is often called a family, and those teams that are as close as blood relatives are the ones that see the most success.
For two young men that attend Lyon County High School, not only did they grow up in the same house but now they are on the same team on the court for the Lyons.
Jackson and Brady Shoulders, a junior and freshman, respectively, are two brothers that complement each other very well on the court when it comes to the offensive side of the ball.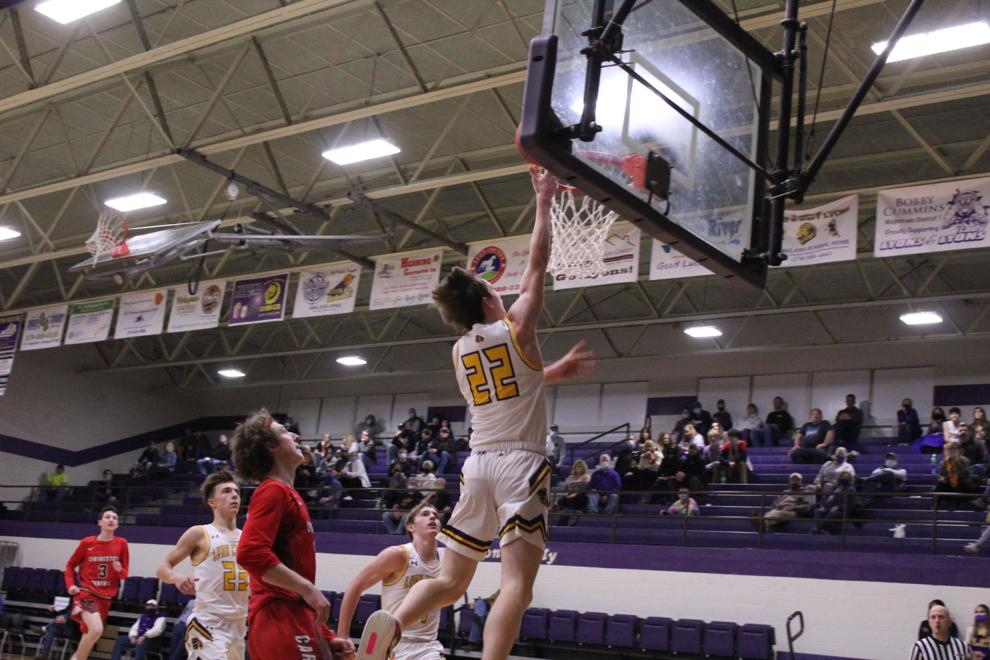 Through nine games, Jackson is averaging 15.7 points, while Brady chips in 9.3 a game for the unbeaten Lyons.
That's second and fourth on a team led by high-scoring freshman Travis Perry (28.3).
When watching both brothers play on the court together, it would seem that they practice at home all the time, but in reality these young men have just as many responsibilities off the court as they do on the court.
"We hardly ever shoot together at all," said Jackson, who scored a game-high 28 points against University Heights earlier this season. "I'm usually working in the summer and he is at home because he (Brady) works at home. So I'm always gone, so he shoots either in the driveway or at the gym with one of our assistant coaches."
With Jackson encouraging his brother on and off the court to be better in whatever he does, it has shown so far this year not only in Jackson's eyes but in head coach Ryan Perry's as well.
"He's (Brady) growing into his body," Perry said. "The more he plays, the more comfortable he is getting."
Despite having basketball and other responsibilities, both guys have time to get away and do what they enjoy most: hunting and fishing.
When asked where their favorite place to fish and hunt was, both guys looked at each other and shook their heads.
"Can't tell ya that. We can't let our secrets out," Jackson said with a smile.
In the midst of the global pandemic, these brothers have not changed much despite the fact as a team they have to separate. However, because they are family, there is a loophole.
"We get to have a better bond now," Brady said. "We get to sit down and have supper together. There is no telling the last time we didn't eat supper together before COVID."
These two young men are entertaining on the court and know how to score. Take them off the court and it's amazing just how much they do beyond practice and games. They still have time for the most important thing right now.